About
English-4kids.com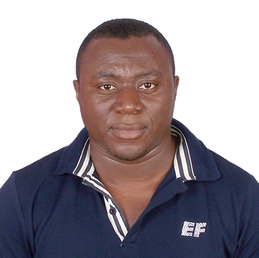 Kisi (Kisito Futonge):
This site came into existence in 2006 and is the brain child of Kisi. Kisi has been teaching English for more than 8 years now.
He is simply a language enthusiasts who likes teaching and learning other languages. This explains why he is a fluent speaker of other languages like Mandarin, French & a couple of West African Languages. His creations emanate from a rich language learning and teaching background. In China, Kisi worked with schools like English-First and had a chance to see what worked and what didn't.
His language foundation was set at school where he studied complex languages like Latin and French. Kisi's development of language content does not end with English. He is the author of www.chinese-ilab.com an excellent website for beginner learners of Chinese.
So, where did this love for education originate? Well, Kisi comes from a family of teachers. Dad, mum, big brother are teachers of languages.
Kisi further teamed up with younger brother Jude, to create content for Math learners. Since the creation of English-4kids.com in 2006, he has expanded to many more areas in Child Education.
Some 4 million parents, teachers and students use this site every year.
Kisi prefers a practical, yet highly effective method of teaching which combines a variety of skills. The varied nature of the contents of this site reflect his teaching style.
His education-oriented family background was further complemented by his 5 year studies in a Catholic minor seminary where Kisi learnt to combine academics with good morals.
He is an honest, dedicated and highly passionate teacher who leaves a lasting impression on all his students.
Read on if you fancy
As his sites grew in popularity, Kisi quit full-time teaching to found his own company EDUTERIALS LIMITED. His company develops practical content for children's education and licenses them to schools and teachers.

Complete Programs Developed by EduTerials Limited

Kizschool.com offers a complete ESL course for primary English learners packed with - Video Tutorials, Games, Worksheets & more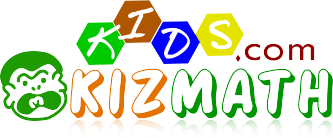 KizMath.com is an excellent Math practice site for kids developed by Kisi and his brother Jude. The site covers math for Pre-K right up to 8th Grade.
Kisi and Jude's Works :
Eslkidslab.com
English-4kids.com
Esltower.com
Englishmedialab.com
Chinesefortravel.com
Download-esl.com
Chinese-ilab.com
Kizschool.com
Kizmath.com
NEW ESL GAMES FOR KIDS HERE>>>
ESL Fun Interactive Games Teaching & Learning
Free Printable ESL Board and Card Games
Free Powerpoint Games For ESL Teaching
Free MS WORD & PowerPoint Game Templates - Make your own games

MORE LESSONS
Kindergarten, Grade1, Grade 2, Grade 3, Grade 4, Grade 5, Grade 6

Our ESL Websites - We endorse the contents of the following sites

Kiz School

- This site offers English Courses for kids from Preschool, Kindergarten to 6th Grade. You don't have to be a professional teacher to teach kids.

ESL Kids Lab This site is an extension of English 4 Kids
ESL Galaxy : Printable worksheets, board games, word search, matching exercises, crosswords, music worksheets, video worksheets and more free stuff for all levels.
English Media Lab: This free online classroom has a huge database of videos, esl quizzes, grammar exercises, activities for all levels, beginners, elementary, pre-intermediate, intermediate, advanced levels.
ESL Downloads: Download ESL lesson plan materials and interactive exercises for students
ESL Games World : ESL Fun Games for Teachers and Students