Join Kiz School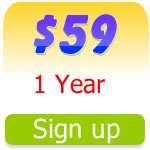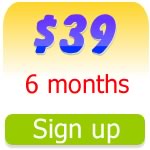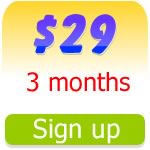 Membership gives all members access to all materials including updates.


Video Tutorials - Lesson Plans to Follow
1600 Printable Worksheets/Cards
6 Levels, 60 fully developed units - Beginner to Intermediate Levels
250 Interactive Games, Puzzles & Tests
Revision Fun Games for All Levels, 354 Questions to review our courses.
Powerpoint Presentations & PPT Games
Placements Tests & Level Tests for All Levels - 350 questions in 6 interactive tests.
165 Phonics Printables & 250 Interactive Exercises
Interactive Placement Tests to Judge Levels of learners.

Classroom Interactive Games - Your kids deserve the best! -

MORE MORE




For ESL Teachers, Parents, Schools & Private Tutoring

Tell us how many people will be using these materials
How long you want access for.

Featuring Content

60 Video Tutorials Units & Powerpoint

1600 Printable Worksheets

250 Interactive Games & Exercises

Flashcards By Topic

Still Not Decided Yet?

Have Questions?

Contact us Here - Send in your questions
FAQS - See the Frequently Asked Questions section. Your question may already have been answered.

Search Contents of Kiz School

Search engine will find things in members area but you won't be able to download until you login.

SUPER MATERIALS MAKE SUPERIOR TEACHERS!

Level 1- Kiz School- Beginner1

Placement & Level Test for Level 1

Alphabet & Basic Phonics

- Learn letters of the alphabet and words.

Greetings:

Hello! Goodbye!

Name:

What's your name?

This, That:

What's this?

Colors:

What color is it?

Numbers:

How many apples ?

Age:

How old are you?

Fruits:

What fruit do you like?

Body:

I have two eyes.

Toys:

Where is my teddy bear?

Level 2- Kiz School- Beginner2
Placement & Level Test for Level 2
Animals: What's your favorite animal? FREE SAMPLE

These, Those:

What are these? What are those?

Family:

She is my mother.

Actions:

I can jump.

School Supplies:

What 's in your school bag?

Numbers 10 to 100:

How many?

Shapes, Colors, Sizes:

What shape is this?

Food:

Something to eat.

Weekdays:

What do you usually do on Monday?

Weather:

What's the weather like?

Level 3- Kiz School- Elementary 1
Placement & Level Test for Level 3
Actions: What's she doing?
Jobs: What do you want to be?
Clothes & Colors: I'm wearing a yellow T-shirt.
Prepositions: Where is the dog?
Pets: What pet do you like best?

Months & Ordinal Numbers:

Christmas is on December 25th.
Transportation: How do you come to school?
Vegetables: How much are the tomatoes?
Time & Daily Routines:  What time do you usually have breakfast?
Weather & Clothes: It's sunny. Put on your sunglasses.  

Zoo Animals

:

A Panda eats bamboo.

Level 4- Kiz School- Elementary 2
Placement & Level Test for Level 4
Sports: What sport are you good at?
Festivals: What do we do at Christmas?
Food Partitives: a slice of bread
Directions: How do I get to the museum?
Plants: How plants grow.
School Subjects: When do you have Geography?
Good manners: Do not eat in the classroom.
Seasons & Activities: It's hot in summer. We can go swimming.
Health:  You should take medicine.
Amusement Park: I like riding on the roller-coaster.

Level 5- Kiz School- Pre-intermediate
Placement & Level Test for Level 5
Future: Welcome to the future.

Hobbies & Interests:

I like surfing. It's exciting.

Describing people:

What does he look like?
Plans for summer: Where are we going to go?
Jobs: When I grow up, I will be an astronaut.
Countries, Nationality: Where is he from?
Animal Land: We went to Animal Land.

Travel:

Around the world in one lesson.
Natural Disasters:  If there is an earthquake.

Level 6- Kiz School- Pre-intermediate
Placement & Level Test for Level 6
Shopping: The  red dress is more expensive.

Champions:

Who is faster?
Health & Body: This year I am stronger.
Manners: Where are your manners?
Fire: What should we do?
Stories: Harry Potter Characters.
Natural world: What is the longest river?
Space: The eight planets.
Murder mystery:  Who killed  Mr. Handsome?

Supplementary Materials
Phonics Pack - Amazing Collection of Worksheets
50 ESL Crosswords - Clean, High Quality PDF
Printable Puzzles - Word Searches, Text Mazes, Scrambles
PPT Games - Hidden Pictures, Taboo, Jeopardy
Classroom Interactive Games
Interactive Games - Memory Games, Snakes & Ladders & More!
Powerpoint Game Templates
Board Games & Card Games With Templates
Regular Content Updates
Samples by Type of Content Explained
Video Tutorial Samples
The farm animals video is a typical level 2 video. The prepositions video is from level 3 and shopping video is a level 6 video. The lessons become more difficult the higher the level. They are designed so that anyone can use them in teaching new language effectively. They are fantastic presenters of new language and can be used with minimal guidance.
Interactive Practice Exercises- Try these samples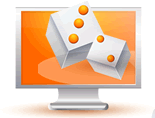 PowerPoint Samples - Try these!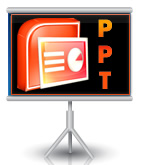 Farm Animals Powerpoint Lesson - With Embedded Audio (2.9MB)
Fruits PPT Lesson (2.1 MB)
Colors PPT Lesson (2.08MB)
Our PPT Lessons are carefully designed to present and practice the new language of the units. They are also excellent teaching materials for large classes with projectors and interactive whiteboards.
Worksheet Samples - We offer a variety of fun worksheets - Try these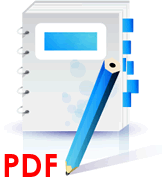 MORE MORE MORE Varieties of Worksheets
The worksheets on our site took hours to plan and several days and months to create. They are designed to reinforce whatever language was presented. They are meant to be fun and not just another boring gap fill exercise.
Printable Flashcard Samples - Try these

Here is the thing with our flashcards. These flashcards come in two varieties - big size and small size. Why? Because we know that different activities require different sets of tools . The small cards for example could be good for small size classes and excellent for games like slap and say. In our lesson plans we have suggestions on how to use these cards for teaching.